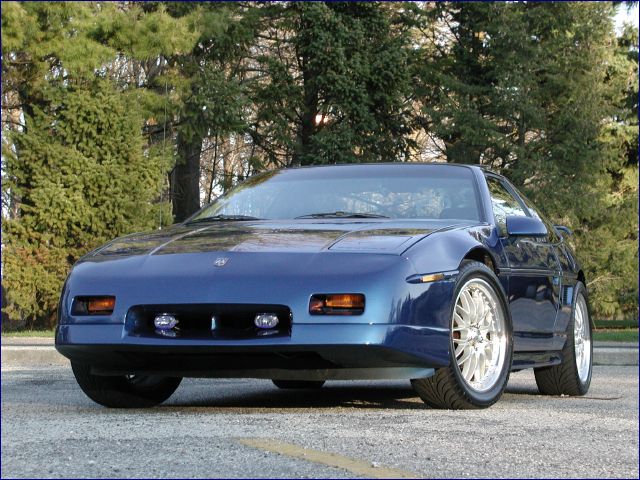 Chrysalis – The big restoration project, six years in the making. Fiero GT with a ZZ430 V8 (430hp) mated to a 5-speed Getrag 282 transmission, in electron blue, black leather interior, with Konig Imagine wheels and fat Sumi HTRZ-II tires. Acquired September 1998 from the same Corvette dealer where I bought Bulldozer, Quality Corvettes in Quantico VA. 94,000 miles at purchase, engine blew and caught fire at 102,658 miles outside Gary, Indiana enroute to V8 Archie's shop in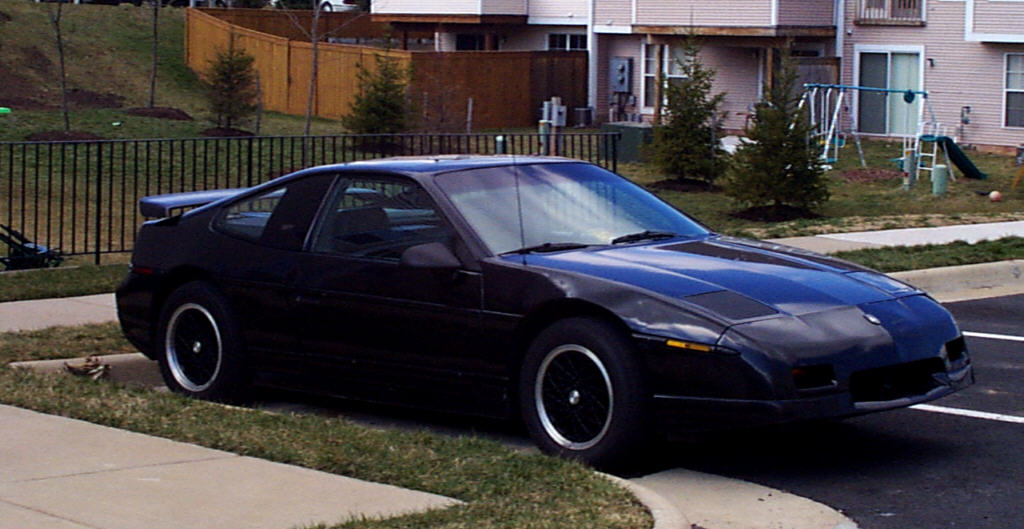 Barrington IL. Planned to be the first Fiero with an LS1 V8 engine, later aborted in favor of a fuel-injected ZZ430 engine. Build initially completed September 2002; bugs like broken throttle cables, cracked exhaust headers, computer calibration, and snapped axle shafts took another three years to work out. Due to its labor-intensive polished aluminum engine parts and thirst for premium fuel, it largely rests in my garage and generally comes out only by request on cool sunny days in the fall and spring.
In the Winter of 2014 I finished a 2 1/2-year project to upgrade its exhaust back to headers. The headers it originally had were uncoated, too small, and were the wrong type for the FastBurn D-port heads. The new headers are ceramic-coated, have the proper D-port configuration, and utilize large 1 5/8″ primaries into 2 1/2″ collectors. They breathe substantially better than the old ram-horn manifolds they replace and are a significant improvement over the headers it originally had.
---